Semi detached house in Arona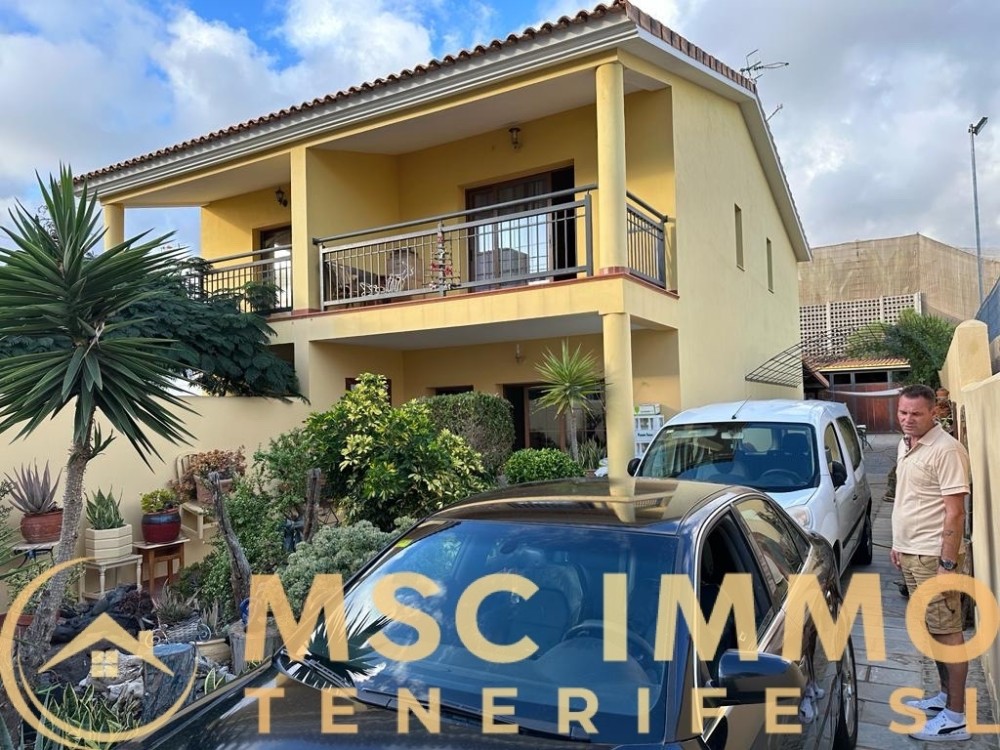 Price 340.000 euro - 3 sleeping rooms - in the south of the island
MSC immo presents you in exclusivity , this beautiful semi-detached house located in the south of Tenerife.
This beautiful house build in 2010, offers you a lot of space, light and all the necessary luxury.
On the ground floor you will find a spacious kitchen, large living space that connects to the beautiful terres and landscaped garden and an immense driveway. on the upper floor there are three bedrooms and two bathrooms. At the back of the garden there is a space that can be converted into an extra studio or guest house.
There is also the possebilety to make a swimmimgpool in the garden.
This house is more than worth a visit. Near a school, pharmacy, supermarkets and the center.
10 minutes from Los Christianis, Playa De Las Americas en 5 minutes from the TF1.